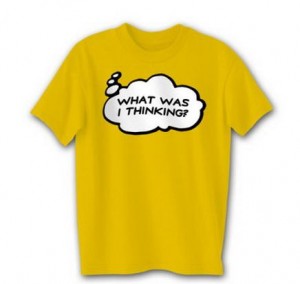 As consumers we have many choices of what we do and how we spend our money. Given too many choices we get overwhelmed and tend to do nothing. Ninety-eight percent (98%) of the time, however, we rely on our subconscious to make decisions. Scientists tell us this is a good thing as our brains are not able to process the millions of information bits thrown at us daily. If we had to think about everything we do, our days would be filled with just getting through our breakfast menu.
rational thinking only represents 2% of decision making
As business people we know the importance of telling customers about the features and benefits of our products and services, so that any thinking person would be compelled to make a purchase. The trouble with this "rational thinking" approach is it only targets 2% of the decision making process and not the 98% of the buyer's subconscious driven actions. This helps to explain why customer behavior is so often misunderstood and may explain, for example, why 75% of customers in surveys say they are satisfied right before they leave. Of course, measuring customer satisfaction can be helpful in spotting trends; the problem is using a customer satisfaction survey to understand customer thinking or justify getting a good night sleep is misguided.
You need the courage to run experiments
How many times have you thought, "we just need a better website", or "better leads." Don't be surprised if one more communication or one more survey, doesn't lead you to the Promised Land.  Knowing if customers are happy or what will make them purchase is more complex. You need the courage to run experiments and observe firsthand what works and what doesn't. Beware of gator brains reactions from those that think they already know the answers. Don't let unproductive thinking get in your way. See related post –Innovation Squelchers: Pattern Thinking, Biases, and Gator Brains
In the next issue of the What's Next newsletter we'll share a free and simple exercise that enables you to detect pattern thinking in yourself as well as others.
Signup for the What's Next newsletter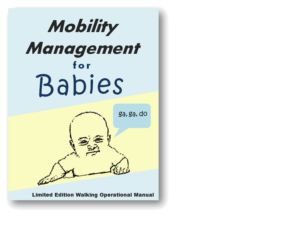 Gosh. That sounds mean.  Why would you say that?  Like a child learning to walk, uninstructed, unencumbered by rules and the walkers operational manual, we all need to run experiments, prototype and get onto the business of walking so someday we can master running.   Babies run experiments and eventually they turn many failed attempts into the successful first walk.  They go on to refine their walk and eventually master running, skipping, jumping and a host of related activities.  In our adult lives we sometimes forget how naturally wired we are to do this.  We erect and adhere to rules, systems, and process even when the situation doesn't call for it.   Failure is OK; it can be really good for you and your organization.  I pray that you fail and then learn from it to make a difference.
If you can't walk, then you can't run.  And running is exactly what you need to do to out execute the competition and to sense, satisfy, and delight the needs and wants of your customers.
Have courage to create a new conversation.  Take a risk. Build a prototype.  Test it for value.  If you don't fail – great.  But it you do, share the failing, learn from it, and move on. Think of all of the wonderfulness in the world that we wouldn't experience if people didn't have the courage to face potential failure.
Now go out and fail at something to make the world a better place.