What could we possibly learn from bees, thistles, lotus flowers, and sharks? As it turns out – quite a bit.
[This article is from a talk I gave to members of the Olympic Club in September of 2016. I've added a few links and shared it here for members of the Olympic Club and the broader public. I've turned off comments but feel free to reach me directly or comment and share on social media.]
an 8 minute talk and an even quicker read
Good afternoon gentlemen. Today I'm going to talk about nature – our silent teacher.
Nature is the physical world made up of plants, animals, and the landscape – as opposed to humans and the things humans invent and produce. Without the resources of the natural world there would be no built landscape. We would have no cell phones, computers, comfortable homes, transportation, or the clothes you are wearing. In fact, we wouldn't have any lunch. But nature gives us more than objects and resources. We use nature for leisure and recreation, to escape and find solitude, and we even use it in our art and literature.
NATURE IS A REALLY BIG DEAL.
But perhaps the biggest gift nature provides us is in its teachings. There are many lessons to be learned by this eldest of elders and indigenous to all. I am going to share four such stories.
Our first lesson comes from bees, nature's highly social insect. One thing I didn't have time to share a few weeks ago when I talked about ideas is that it isn't always the highest quality ideas that advance. Sadly, in many organizations, WHO an idea comes from matters most. But, it shouldn't. Bees don't suffer with this problem.
Bees Have a Healthy Innovation Culture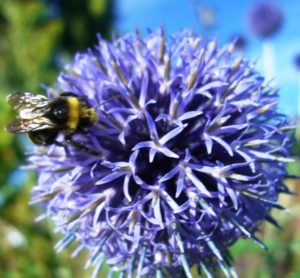 Here is how it works in a bee colony. Each morning scout bees venture off in search of nectar, water, and better nesting grounds. This pursuit is necessary to sustain life for the colony. When a bee discovers a stash of nectar, water, or a great nesting site, it returns to the hive and performs a waggle dance. In this dance the energy exuded signals to the surrounding bees the value and direction of the treasure found.  That way the bees know who to follow. This is a fully inclusive process. No scout bees returning to the nest are discriminated against for any reason.
Imagine if organizations and governments learned to be as inclusive as bees. Wicked problems might be solved and more people could participate in a widespread culture of innovation.
Imagine if organizations and governments learned to be as inclusive as bees.
Tweet
Imitating Life: The Word for This Is…
Increasingly, creative minds  ARE turning to nature for lessons in design. The discipline is referred to as biomimicry – a word derived from the Greek words bios meaning "life" and mimesis meaning "imitate". Or together – imitate life. (pronounced mesis like thesis)
Solutions Hiding-In-Plain-Sight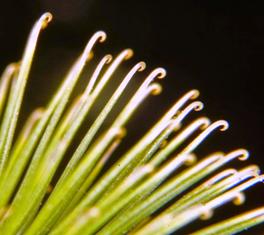 My second story is one of the most well-known and commercially successful examples of biomimicry. In 1941, Swiss engineer George de Mestral returned from a bird hunting trip in the Alps. He noticed his socks and his dog were littered with prickly seed burrs. While pulling off the burrs he noticed how easily they reattached. Mestral  studied the burr needles under a microscope and discovered small hooks at the end that could easily attach to fur or socks. The burdock plant uses this feature to propagate its seeds through attachment. This gave him the idea of creating a hook and loop fastener. Mestral experimented for years and eventually perfected what we now know as Velcro.
Clean as a Shark
My third story is a lesson from sharks. About a decade ago, Dr. Anthony Brennan, a professor of engineering at the University of Florida, was asked by the Navy to find a way to keep barnacles and algae from forming on the hulls of ships and submarines.  In the industry, it's called bio-fouling. It is an expensive problem that creates drag and increases fuel costs. Clarity struck Dr. Brennan one afternoon as he watched an algae-coated nuclear submarine return to port. He remarked that the submarine looked like a whale lumbering into the harbor. He then asked the question – which slow-moving marine animals don't foul. The answer to that question is the shark; Brennan wondered why.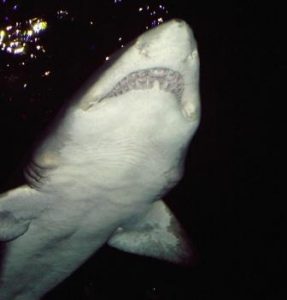 When he viewed shark skin under an electron microscope, he saw that it was made up of countless overlapping scales called dermal denticles (or "little skin teeth"). The pattern reduces turbulence, making water pass by faster and the rough shape inhibits parasitic growth such as algae and barnacles. Technology inspired by shark skin has improved ship hulls and even swim suits. Scientists are now using the same technique to create films and surfaces that resist bacteria growth. This has many applications but perhaps the most important is in hospitals, given the ongoing problem with Hospital Acquired Infections and drug resistant bacteria.
Natural Vacuum Cleaner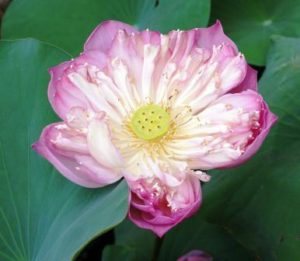 Our fourth lesson from nature comes from the Lotus flower. Leaves of the lotus flower and shark skin behave similarly. The flower's micro-rough surface repels dust and dirt particles. If you were to look at a lotus leaf under a microscope, you would see what appear to be a tiny bed of nails. These nails prevent water droplets from adhering to the surface. When water rolls over a lotus leaf, it collects anything on the surface as it rolls off, leaving behind a clean and healthy leaf. This self-cleaning property is known as the Lotus Effect.
A German company spent four years researching this phenomenon and developed paint with similar characteristics. The micro-rough surface of the paint pushes away dust and dirt, diminishing the need to wash the outside of a house.
Nature: The Original Hacker
I've only shared four stories – nature has plenty more lessons and many more teachers than bees, sharks, burdock thistles and lotus flowers. Whether solving social problems or inventing next generation products and technologies any innovator should first ask – how has nature already solved this? Nature is an EXCELLENT designer.  Mother Nature has been at it for a very long time, much longer than humans have been designing anything. Nature IS the original hacker.
Nature has been at it for a very long time, much longer than humans have been designing anything. Nature IS the original hacker.  Tweet
Nature's Biggest Lesson
As global citizens on an increasingly tiny planet we share serious problems. Imagine if humankind would shift its thinking about nature – away from conquering and exploitation. And, instead we embraced our silent teacher and embedded biomimicry into the fabric of our innovation culture and institutions. If we were to do this, then perhaps we could free ourselves to learn nature's largest lesson of all – the lesson of coexistence, balance and sustainability.
about the author
Gregory Olson's latest book is L' impossipreneurs: A Hopeful Journey Through Tomorrow, a light-hearted and deadly serious book about a brighter future where we live more meaningful lives, governments invest in people and sustainable progress, and technology serves humans. Chapter 9: Environment, is related to the content of this post. Greg also authored The Experience Design Blueprint, a book about designing better experiences and then making them come true.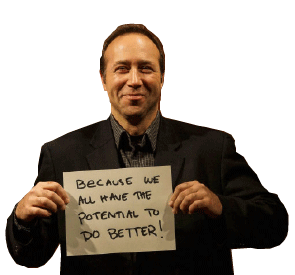 Greg is a business and marketing consultant who founded Delightability, LLC. with the belief that if you delight customers success will follow. He also believes that we all have the potential to do better, as individuals, organizations, and communities, but sometimes we need a little help. Gregory served as a volunteer board member for Oikocredit Northwest, a support association for social investor, Oikocredit International and as an advisor for Seattle University's Department of Computer and Electrical Engineering.