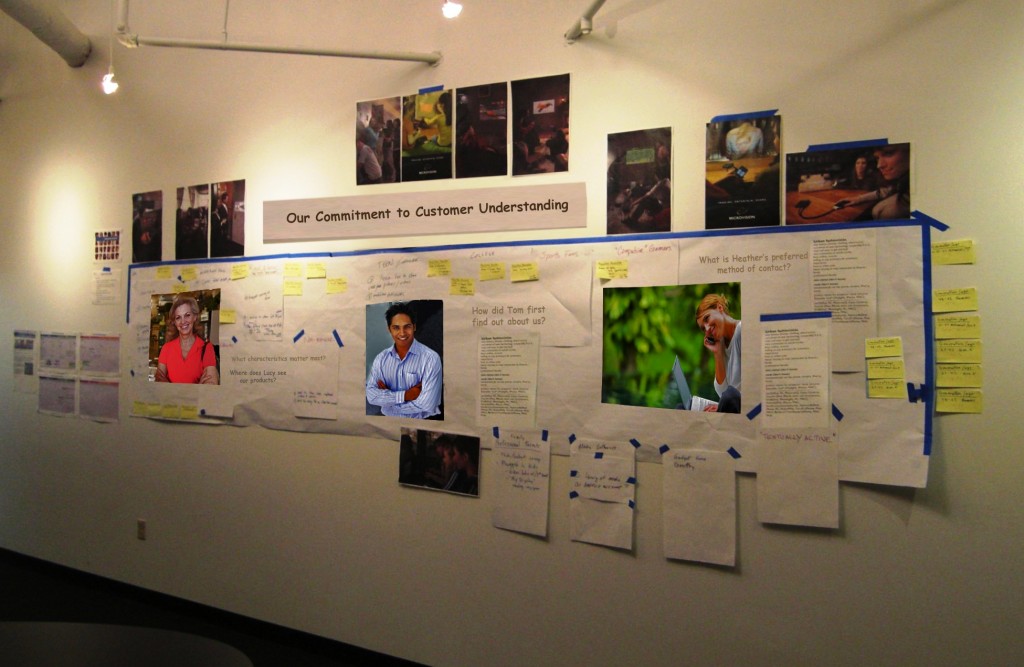 Customers are the lifeblood of your organization. Delighting them is your surest path to sustainable success. When you make the customer come alive inside your organization you leverage employees natural empathy, focus employees on what customers value and provide them with a shared purpose. This renewed understanding and engagement may unlock the answers to some of your most vexing problems and give you insights into profitable growth opportunities.
7 Steps to Make the Customer Come Alive Inside Your Organization
create a dedicated space to demonstrate customer thinking – a wall works.
place photos of typical customers – could be other stakeholders depending on your business and focus, e.g. investors, prospects, employees, partners, patients, members, guests, visitors, volunteers, voters, citizens, students, clients, etc.
ask and answer questions –

how did they become aware of us?
what are their communications habits?
why did they buy from us?
what are their needs and are they changing?

enroll others in an ongoing dialogue around customers – encourage colleagues to place sticky notes or write on the wall
continue to gain new insights and generate new questions
as you have customer interactions share your learning at the wall
prioritize and take action on insights – you can't do it all so focus on the projects and programs that will have the most impact and look for quick wins.
Other Projects that can help you improve your Customer Thinking and eliminate blind spots include:  net promoter score (NPS) & loyalty strategy; customer evidence (case studies, testimonials, references); customer observation, behavior, and needs analysis; segmentation and ecosystem mapping; customer storybook and voice of the customer; win/loss/stall analysis; empathy lab; and customer profitability & retention analysis.