Why You Should Read The Experience Design BLUEPRINT
The Experience Design Blueprint is a fusion between how to create better customer* experiences and how to build a healthy innovation culture. Experience and innovation are big words, not easily agreed upon by any 3 people so, why are they important?
* of course customers may also include visitors, staff, guests, patients, donors, board members, volunteers, clients, investors, shareholders, partners, suppliers, citizens, voters, tenants, officials, members, employees, caregivers, participants, residents, soldiers, inmates, interns, passengers, and more depending on your organizations and its priorities.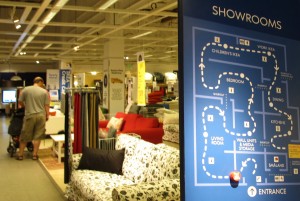 Experiences are important because they are all around us. Sometimes they happen to us, good or bad. At other times we are the ones creating and influencing the experiences of others. Most of us, from the CEO on down to front line employees, don't understand the factors that make up an experience, much less how to intentionally design a great one. If we don't know how to create better experiences then our path to get there is at best, a hodgepodge laid by specialists that might see the trees, but not the forest. Each of us needs to understand the Experience Hoop and Halo of Chapter 1.
Unless you are working in a government granted monopoly or protected regime, to thrive in this hyper-connected, socially aware, world community, you'll need to do better to win the hearts and minds of others.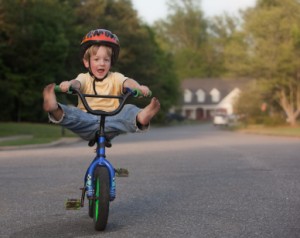 This book is written for those who serve in the capacity of employee, volunteer, leader, board member, teacher, etc. While a customer experience (CX) professional or innovation practitioner will gain new perspective and add to their toolbox, it is also written for those "outsiders." The people behind the scenes, those that make decisions that affect others and impact organization's performance. If you want to build a healthier organization with happier customers then read this book.
A Journey of Confidence and Competence
My goal in writing this book is for you to feel knowledgeable and skillful in creating better experiences, no matter your audience. I want you to feel confident and empowered to actually play a part in designing better experiences, no matter what your official title or role is. That is why I begin with defining experiences. In the first section of the book, we make the invisible visible. We walk through situations you can relate to like renting a car. We first see how to model them looking from the organization's perspective, but also from the customers viewpoint. We then understand the factors that can be leveraged to improve what our audiences experience.  (Ch 7 Improving the Journey). This is a multidisciplinary systems approach. Most people are not trained in designing and delivering better experiences though each of us is fully capable. See the related post on Tapping Your Inner Designer.
But, that is only the first section of the book. I also want you to be able to deliver on the promise of better experiences so that your audience takes notice and you make an impact in the real world. So, the second part of the book is about innovation and contributing toward making a healthier organization.
Once you know how to design more remarkable experiences, it is equally important to make those possibilities come to life.
Once you know how to design more remarkable experiences, it is equally important to make those possibilities come to life. Imagine if Disneyland was an unrealized vision, never brought to life.

Providing Great Experiences is Everybody's Business
While VP's of Customer Experience or Chief Innovation Officers will benefit by reading this book, it is directed toward all of us, those leaders and individual contributors in small business, nonprofits, and governments who need such customer experience strategy and leadership, but aren't likely to add it to the payroll. In fact, designing and delivering great experiences is everybody's business from the CEO to the newbie only recently hired – the customer experience isn't about a particular title or department.
Designing and delivering great experiences is everybody's business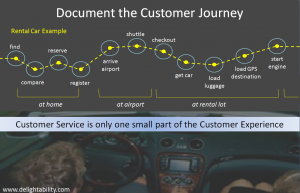 Easy Learning for You to Make an Impact and Share with Others
In this book, I've worked hard to provide mental models with practical applications and examples that you can easily grasp and put to use immediately. This book can help to bridge the divide between the new digital youngsters that know everything and the old school practitioners that remember what it was like to be a customer in a more empathetic world comprised of organizations who cared.
Happier Customers and Healthier Organizations
No matter where you sit in the organization or what type of organization you're involved in, happier customers and a healthier organization should be front and center. But, if you are like most people, your conversations fall short and your tools are incomplete. If you want to want to make a bigger impact and help those alongside you do the same, this book is for you. It has 78 full-color images and illustrations, 25 inspiring real-world examples, and 56 recipes that can be applied to creating happier customers and building a healthier organization.
Curse of the Lumpy Snowball
If you're currently working for a "customer experience immune" monopoly or regime, this book may help you in your next assignment, after the customer revolution renders your current employer's empire irrelevant. That's a special case called the Curse of the Lumpy Snowball that I explore in Chapter 8.
I hope you'll read my book and join me on this journey of continuous improvement, relevance, and sustainability. Your audience deserves it and your innovation culture is waiting to flourish. Below is a breakdown of the book by chapter and further down are links to reviews and how to get a copy of the book for yourself.
Chapters in The Experience Design Blueprint:
Section 1: Making the Invisible Visible
Chapter 1: What Makes an Experience?
Chapter 2: Making the Customer Come Alive
Chapter 3: Who is in the Sandbox?
Chapter 4: Modeling the Customer Journey
Chapter 5: The Rental Car Journey
Chapter 6: Aiming for Remarkable, Unbroken, and Generous Design
Chapter 7: Improving the Journey
Section 2: Making a Bigger Imprint
Chapter 8: The Promise Delivery System
Chapter 9: The Neighborhood
Chapter 10: Bees and Raccoons
Chapter 11: Barriers to Innovation and Overcoming the Wall
Chapter 12: The Three Psychological Zones
Chapter 13: Taking Flight
Chapter 14: The World of Work has Changed
Chapter 15: From Argh to Aha!
See a book summary. Read the book reviews on Amazon. Read The Experience Design Blueprint on Kindle or any device using the free Kindle Reader application or read the full color print edition.  Already read it? Please connect and let me know.
Connect with Greg on Linkedin, Facebook, or Twitter.
Sincerely,


Gregory Olson
about the author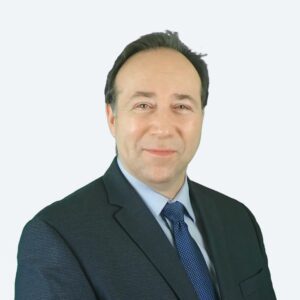 Greg is a virtual chief marketing officer to small and medium sized businesses. He founded Delightability, LLC. with the belief that if you delight customers success will follow.  Greg  authored The Experience Design Blueprint, a book about designing better experiences. The second half of that book is concerned with building a healthy innovation culture  so that once you design better experience you can more easily make them come to life. Gregory Olson's also authored L' impossipreneurs: A Hopeful Journey Through Tomorrow, a light-hearted and deadly serious book about a brighter future where we live more meaningful lives, governments invest in people and sustainable progress, and technology serves humans.