Discover your Inner Designer
Human History and Design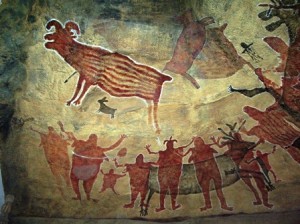 Imagine an early human who could discover their inner designer. Humans have been designing objects and systems long before either of those words were uttered. Hunters and gatherers benefited from the weapons and carry systems they designed. Other additions to the design portfolio of humans include the design of communications in the form of art and language, shelters to protect us from the elements, and objects to serve various functions.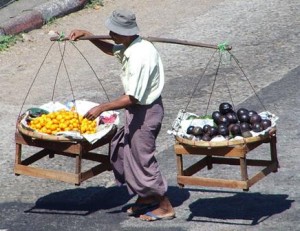 Humans have a long history of design. We've even designed systems and schools to help others design. Humans work in concert to make things better through design and that makes us unique compared to other animals in the Animal Kingdom. My book is designed to help you tap your inner designer and to have better conversation so that you can design for good.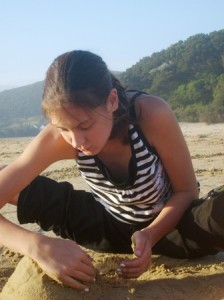 Thinking of yourself as a designer, no matter your title or role in the organization might feel out of place for you, but it shouldn't. We actually start our creative lives as budding designers. We envision, we draw, we build castles in the sand, we go on to host excellent tea parties, build forts, etc. But, then something happens. As we get a little older, we start to become more rigid.
You Started Out as a Designer
We begin to observe that some people are better singers than we are, some are better musicians, athletes, artists, some are good at math, and others are good at other stuff. Parents, teachers, siblings, etc. all reinforce that. The reminders of what we are good at start early on. Depending on the generation we might get encouraged and rewarded for participating, even if we aren't that good.
Specialization is Good and Bad at the Same Time
Then, if we take on more education, we begin to specialize. Most people make choices and do something narrow like studying accounting or engineering or biology or physical therapy. We go on to get better at those things and practice medicine, or law or accounting or whatever we set out to do. After all, each field is full of things to learn and master. And, from the early industrial age thinking, we've been conditioned to think specialization a la Frederick Taylor, is the path toward improving industrial efficiency.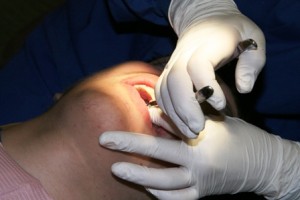 Aside from the obvious challenge of remaining relevant in a world that changes around you, specialization doesn't do much for the human spirit. It leaves us longing for more unless of course we simply drown that fire inside us that yearns to create, design, and build things, systems, and community.
Increasing Complexity Breaks Experiences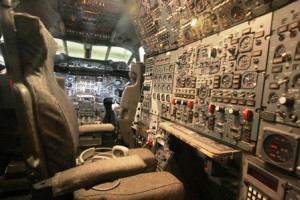 Specialization, amid all of the technological advances, has created an atmosphere where as consumers we expect thoughtful, holistic experiences that understand us and fit our needs and desires. Specialization breeds increased depth. And, complexity builds as there is more demand for the various pieces of an experience to all fit seamlessly together. This is true whether the subject of design is vacation or travel, healthcare, car sharing, education, streaming music, financing a home, etc.
Unless an organization has a very narrow offering, then any single person in the organization, from the CEO on down the line, is not capable or empowered to deliver an entire experience; there are simply too many moving parts and most lie outside of one's purview or specialty. The result is that experiences are relegated to the specialists in call centers or those that create the website, etc. There isn't even widespread agreement on what an experience is. Don't believe me ? Define it, then turn to your colleague and have them define it. See, I told you so.
Imagine Organizations of All Types With People Who Discover Their Inner Designer
Experience and Innovation Literacy
We live in a world full of broken experiences. But, I believe we all have the potential to do better, as individuals, organizations, and even communities . I am hopeful that there are rich possibilities that can be made to come to life as people like you become empowered. My book aims to increase your competence and confidence in intentionally designing better experiences and building healthy innovation cultures that can actually deliver them.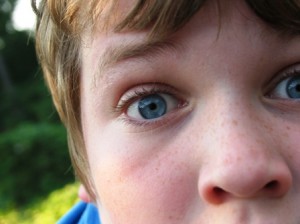 These are the subjects of my book, The Experience Design BLUEPRINT: Recipes for Creating Happier Customers and Healthier Organizations. The book is chock full of 78 images, 56 recipes that you can apply to your own situation, and 25 inspiring examples. These examples range from tiny organizations that are inventing new women's sports to multi-national coops that are lifting people out of poverty while at the same time giving investors a financial and social return. The book is available on the Kindle publishing platform, but your reading experience doesn't have to include a Kindle device. There is a free Kindle reader application available for Mac, Windows, Browser, iPhone, iPad, and Android devices.
Discover Your Inner Designer and Contribute to Humanity
The world needs more thoughtfulness around our experiences. That begins with you. I've done my part by writing the book, to demystify things that were previously invisible. Now, it is time for you to do your part. Invest the equivalent of a couple of cups of coffee, purchase the book and discover your inner designer. The world is waiting.
About the Author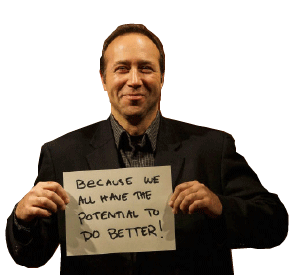 For more guidance and self-help read my book or reach out if you'd like some help. We'd love to help you build an enduring brand that matters. If you'd like to talk further please reach out. Greg Olson is the author of The Experience Design BLUEPRINT: Recipes for Creating Happier Customers and Healthier Organizations. See the Book and Author Summary PDF or find the book on Amazon. He is also the Managing Director of Delightability, LLC., a consultancy that believes if you delight customers, then success will follow.