The Experience Design BLUEPRINT: Recipes for Creating Happier Customers and Healthier Organizations
Dear Friends,
Today, we are proud to announce the publication of a new book, The Experience Design BLUEPRINT: Recipes for Creating Happier Customers and Healthier Organizations. This highly visual book is chock full of 78 images, new mental models, and 56 recipes that you can immediately apply to your own organization, no matter your title or role.
It doesn't matter where you sit in the organization, happier customers and a healthier organization should be front and center in what you do. But, chances are your mental models and conversations are hangovers from the industrial era. And, that prevents you and your organization from living up to your potential. If you have the courage to stop accepting mediocrity and to do something different, then The Experience Design BLUEPRINT is your actionable practitioner's guide that can supercharge your team -whether you are an army of 1 or 1000's.
The first section of the book is about making the invisible, visible. The aim is to see experiences, the organization, and its stakeholders, in a new light. With new eyes, you can envision promising possibilities for your customers, the organization, and those who serve within.
"The real voyage of discovery consists not in seeking new landscapes, but in having new eyes." Marcel Proust
The second section of the book is about making those possibilities come to life. It is about transformation and building an innovation neighborhood amid a world of work that has changed. I've also revealed the psychology at play and barriers that work against you reaching your intended destination. The second section of the book has more recipes, more models, and examples that will help you have more productive conversations and create a clear path forward so you can feel less argh and more aha!
I've done my part by writing the book and sharing models, examples, and step-by-step instructions for how to design new or repair existing experiences. Using nature and neighborhoods as inspiration, I've also provided a practical path forward that is equally relevant to the grass roots start up, the business on main street, or the government agency or large enterprise that struggles to remain relevant in an age of relentless change. No matter the size or type of the organization, the contents of this book apply to you as a human and a citizen of the planet.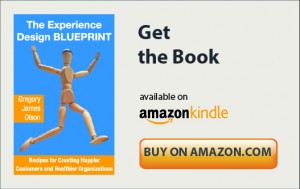 Now it is time for you to do your part. By reading this book you'll better understand why you feel the way you do about your own experiences as a customer, an employee, or leader. But, more than that you'll also better understand how you can shape the experiences of those around you and contribute towards building a more healthy organization and innovation culture. Read a sample of the book. Better yet, invest the equivalent price of 2 cups of coffee and purchase the book. Indulge, get lost in new possibilities, and change your world. Your customers and those serving alongside you will thank you. I thank you too!
I truly hope you enjoy the book, spark new insights, and make a bigger impact in what you do. Oh yeah, one last thing. The book is available in full-color print and also in electronic format, readable on nearly any device. Aside from the various Kindle devices, you can read the book using the free Kindle reading apps available for computers, tablets, smartphones, web browsers.
I want to share this book far and wide, to reach as many people as possible. Please help to spread the word via Facebook, Twitter, LinkedIn or whatever medium you prefer.

Very Sincerely,
Greg Olson
about the author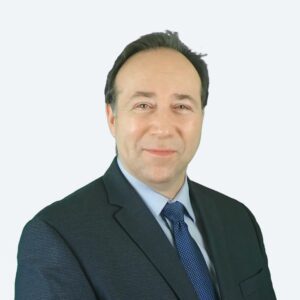 Greg is a virtual chief marketing officer to small and medium sized businesses. He founded Delightability, LLC. with the belief that if you delight customers success will follow.  Greg  authored The Experience Design Blueprint, a book about designing better experiences. The second half of that book is concerned with building a healthy innovation culture  so that once you design better experience you can more easily make them come to life. Gregory Olson's also authored L' impossipreneurs: A Hopeful Journey Through Tomorrow, a light-hearted and deadly serious book about a brighter future where we live more meaningful lives, governments invest in people and sustainable progress, and technology serves humans.