Most experiences have evolved and are not intentionally designed. As an example, our experiences getting through security at an airport often requires 3, 4, maybe even 5 bins to get our jackets, electronics, shoes, and other items securely examined by x-ray equipment and TSA personnel. There hasn't been any increase in capacity for the system to accommodate those bins, if we are pulled aside our items are at personnel risk, and there isn't a smooth exit as we are reacquainted with our shoes, much like cattle being pushed through a gate.  Read the article where the CEO of the Airline Trade Group is begging for a meaningful security overhaul that doesn't disgruntle travelers. "We simply can't cope with the expected volume of passengers with the way things are today," said Tony Tyler, director general and CEO of the International Air Transport Association, the airlines' trade group.
We live in a world of specialists but, most cannot afford to hire the specialist needed to create smooth experiences. When we do, we have trouble herding them toward a successful outcome or making a case to retain them in changing business conditions. Not everybody can afford a complete service design overall like Alaska Airlines did to the tune of  twenty-eight million dollars.  But, they did prevent having to spend the estimated five-hundred million to build a new terminal.
In our world of "right now" we don't make time to listen intently or think deeply. We then race to a quick understanding by dumbing things down so that we can make sense of complicated, interconnected things. What if we all stopped listening to children that struggle to put together their words?
We don't understand change and human psychology. We still operate under the illusion that saying it is so, makes it so and people will follow the leader. This is especially a problem in a low trust environment where employees view themselves as free agents employed for the moment by the firm that just recently let others go.
There is low employee engagement and it is diminishing. In many environments it is increasingly hard to find the rock star employee that will go the extra mile to own a problem to resolution. More often we cite policy, throw our hands in the air, and rush you to the next person in the chain, or worse we "rush you to the door."
We lack a common mental model to even understand what comprises an experience. If you don't' believe me, ask a colleague to coffee and compare notes. When you are done go for the advanced topic, explain how innovation works inside your organization.
We are unable to get past our biases. We still think abandoned shopping carts is a homeless problem. Never mind that it may be a transportation problem faced by seniors and bus stop moms with children in tow.  We really don't even want to have the conversation, it's too messy and not in my purview.  What conversations are you blind to in your organization?
We react to possible dangers while we avoid addressing dangers that lurk everyday.  The threat of terror has creating bad experiences like the TSA agent at SeaTac airport that treated an elderly woman as a terrorist as she struggled to explain her artificial knees.  At the same time Brian Fairbrother, Seattle resident, rode his bicycle down a blind set of stairs on a Seattle sidewalk and died as a results of his injuries. Disaster here was predictable and preventable with thoughtful design.  Everyday neglect by the city played a direct hand in killing one of its own.  No crime board at the local precinct and action taken too slowly.  Where does one report the lurking danger in your city?  Will anybody listen?
We average the experiences for all audiences. Average is unremarkable for most and outright broken for some.  I recently saw an interactive climbable section of the Lan Su Chinese Garden in Portland permanently closed because it was not wheelchair accessible. Hopefully, this doesn't spell danger for bicycles and hiking trails? Not all customers are created equal.  Let's embrace that we are all differently enabled, not diminish our uniqueness by creating an artificial average. If some can jump higher, raise the bar. If others cannot, then help them.
Most leaders are busy running the business and never slow down enough to work on the business. We mostly don't know what it is like to be a customer. That is why I like the television program "Undercover Boss." Sometimes we have to slow down, in order to speed up.
We lack empathy for our customers' real situations, desires, and challenges. Many organizations have forgotten that they serve customers not shareholders. And, as leaders we often lack the courage to do what is right and change the conversation when it's not.
Many employees really don't care about others experiences. We are simply are too focused inwardly, struggling with our own problems, sometimes working multiple jobs to make ends meet. When our own experiences with our employers are broken it makes it hard to compassionately serve others.
Most don't feel that they are really citizens of the state. With the outsourcing of most everything the original care and feeding of customers doesn't necessarily translate. We are ill equipped, unwilling, or unable to get ready others to serve.
Experiences are largely invisible. Customers don't have a way to make visible, their poor experiences except for begging for attention in social media and review sites. Imagine if Customer Relationship Management (CRM)  software actually provided a view for the customer to see. That might be a little scary because customers might then calculate the lost time in dealing with organizations that erode their experiences and rob them of their precious time.  Would you be willing to give your customers a view?
Experiences seldom blend well across channels.  Most things digital are handled by the "digital" department instead of being integrated across channels and into the company's sales, marketing, and operations.  A visit to the United State Postal Service will quickly reveal that most workers don't know the capabilities of their own USPS website. They treat it like another company.  This is why I applaud the Citibank's North America Head of Consumer Marketing, Vanessa Colella's recent decision to eliminate the digital marketing department citing that we should all be digital, that "digital"  isn't a department. Read the article here.
We want to have a metric for everything as opposed for some things and do more things right in spite of difficult or nonexistent metrics.  Do you love your puppy?  Well then, show me the metric.  Sometimes you have the courage to do the right thing, even if your big data doesn't show it.  I applaud Puma and the story of the little red box.  With no clear metric or obvious path to completion or payoff, they had the courage to proceed on a project to eliminate the shoe box and tissue that ships with every pair of shoes sold.  Check out the video at this blog post.
If an employee has a good idea to improve an experience they are often stymied. We don't have healthy innovation cultures that tolerate and advance ideas that can come from anywhere.  And it seems that the more connected we become, the more we lack the recipe and know how for advancing ideas to reality.  If we work for a really big company then we must really make the case that what we're proposing is the next great thing, typically measured in billions.  But, most big ventures start as little ventures and we need more ventures of all sizes to make a healthy economy.
We simply lack recipes for making things better for the customer, or for the organization. And… that is exactly why I'm writing the Experience Design BLUEPRINT: Recipes for Creating Happier Customers and Healthier Organizations. (update: The book is now completed and available in digital or full-color print.)
about the author
Gregory Olson authored The Experience Design Blueprint, a book about designing better experiences and then making them come true. See a book summary. Read the book reviews on Amazon. Read The Experience Design Blueprint on Kindle or any device using the free Kindle Reader application or read the full color print edition.
Gregory Olson's latest book is L' impossi preneurs: A Hopeful Journey Through Tomorrow, a light-hearted and deadly serious book about a brighter future where we live more meaningful lives, governments invest in people and sustainable progress, and technology serves humans.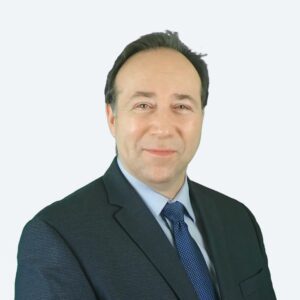 Gregory Olson founded strategy and design firm Delightability, LLC. with the belief that if you delight customers then success will follow. He believes that we all have the potential to do better, as individuals, organizations, and communities, but sometimes we need a little help.  Gregory also serves as a volunteer board member for Oikocredit Northwest, a support association for social and impact investor, Oikocredit International.