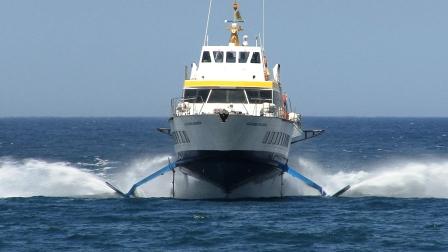 Imagine for a moment that your mental model for creating rain was dance. Or imagine that a boat is propelled through the water by the collective thoughts of the passengers. Sounds a little ridiculous right? Not having an accurate mental model to explain how things work or how to make decisions and orient yourself to the world can be very counterproductive. Yet many leaders, and the organizations that give them permission to lead, have mental models that simply don't work. People are dancing, but the rain never comes and the boat seems to be heading in a direction that few, if any, benefit from. Worse yet, some leaders may not even have a mental model at all. Instead, they hang on to patterns and biases they've developed or inherited that appeared to work for a time, at least until they don't.
When you get stuck, you lack a mental model of how to proceed, similar to a 1st grader trying to tackle an algebra problem or a chef trying to perform brain surgery.
As individuals we eventually face challenges that call us to act but the situation hasn't provided us with any mental models of how to proceed. We face this in our personal lives as well as our professional lives. Though many situations we face in our personal lives might be predictable – as many have experienced them before – they are nonetheless new to us at the moment e.g. love, death, marriage, divorce, childbirth, job loss, 50th wedding anniversary, accidents, graduation, etc.
Mental models are all around us. We use maps to find places, we have mental models of what grocery stores look like so we can navigate aisles and make purchases.  We also have mental models around how to wear glasses and cut a piece of wood using a handsaw. We get visual cues from those that we observe doing those same things. But, do you know how your organization actually works. Specifically how does it make and keep promises to its customers and other stakeholders? What is your mental model for that?
Here is a fun assignment: Gather a small group of people from your organization.  Have each of them draw on a single sheet of paper how the organization makes and keeps promises to its various stakeholders. Then share it and discuss the differences.  Alternative assignment if the first one is too threatening. Ask a child to explain how a phone works or to plan the next family vacation and see what unfolds.
For a tour of mental models and recipes for creating Happier Customers and Healthier Organizations check out my book, The Experience Design BLUEPRINT: Recipes for Creating Happier Customers and Healthier Organizations.