The Organizational Schematic
Organizational change and innovation culture are not readily apparent. Whether you lead an organization or are the newest kid on the block, you need to know how things work inside the organization. Don't bother looking at the organizational chart; that isn't the way work actually gets done or decisions are made. In fact, much of what is decided is undocumented and the workflow invisible. You know when it is done, or in contrast, when it's not. But, the in-between state is sometimes really hard to see, especially if you are not looking. There are attributes of a healthy innovation culture that build in safeguards, even when people are not looking. In contrast, all the controls and processes put in place in an unhealthy innovation culture won't make the organization more innovative any more than an overweight person can think their way to thin.
Bridled and Blind or Agile and Conversant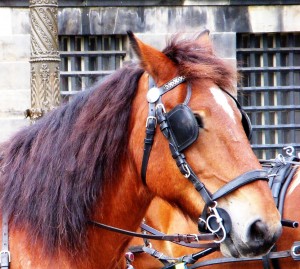 What is the model inside your organization for staying in tune with a changing business landscape and customer ecosystem? Do you have a way to rationalize what you believe inside the organization with the external customer reality? And, how responsive will you be when something changes? How quickly will you notice and which role or department will it be that senses the change? How will each department be informed? Will they respond in a way that is consistent and uniform with smooth handoffs, or will there be ripple effects, balled dropped, cycles burned and ultimately, opportunities lost? Literally, if your organization's were a horse, how would you describe it? Bridled and controlled by others, marching blind, or ready to shift directions and conversant?
Organizational Change and Innovation
Most organizations don't have very authentic dialogue around these subjects let alone operating mechanisms or mental models in place to suddenly shift course. This isn't good for customers, employees, or for the business. In Chapter 11: Barriers to Innovation and Overcoming the Wall, in my book, The Experience Design BLUEPRINT, I explore these subjects. Readers will gain recipes and tools to have more productive conversations that lead to outcomes beneficial to customers and to the organization.
In that chapter, among other examples, I share how Joe Fugere of Tutta Bella Pizza was able to form a quick response team that seized the opportunity to serve Tutta Bella Neapolitan style pizza to the President of the United States along with 65 other people aboard Air Force One. I also share how a large mobile operator with vastly more resources habitually lets opportunities pass them by. If you want a healthier innovation culture inside your company read the stories, reflect on the recipes, and begin to shift your conversation; Your future stakeholders will be happy you did.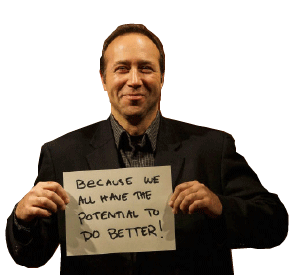 Greg Olson is a business coach to leaders and the author of The Experience Design BLUEPRINT: Recipes for Happier Customers and Healthier Organizations. Chapters in the book that pertain to this blog post include Chapter 8: The Promise Delivery System and Chapter 11: Barriers to Innovation and Overcoming the Wall. Read it on Kindle or any device using the free Kindle Reader application.