Customer experience lessons are everywhere if we look for them. With so many broken and bad experiences and leaders indifferent to correct them, it is truly refreshing when you encounter an organization that breaks free from the herd. I recently encountered, or rather re-encountered, an organization that left me with a very positive brand aftertaste.
Although I've walked, biked, and driven by the Room&Board home furnishings store several, OK – hundreds of times, since its opening in my Seattle neighborhood, I've never given it much notice. This is partly because I miss the Barnes and Noble bookstore that previously occupied the space, but mostly because I already have a house stuffed full of furniture.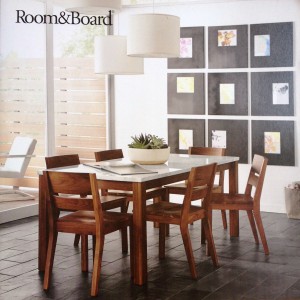 My numbness to their brand recently began to take shape though. After skimming through their catalog I received in the mail, I landed on the back page. It was here, that made all of the difference. It takes a special kind of company to offer a guarantee that doesn't expire with hard time bound rules. Room&Board is such a special company. I'd be inclined to visit the store when I find myself in furniture shopping mode again. Here is why:
"Our Guarantee
When you shop with Room & Board, you're also buying the assurance that we'll be here if you need us. There are no strict, time-limited warranties. We stand behind the quality of our products and the prices we charge. If you're not completely satisfied with your purchase or any part of your experience, just let us know. We're here to help."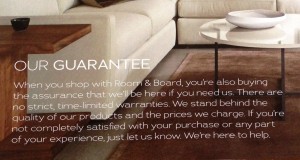 On the website they go on to explain, "We know that buying furniture for your home is more than just a financial decision. It's also an emotional investment. From the first sketch to the final product, we work directly with the people who build our furniture, eliminating the middleman and saving you from unnecessary mark-ups. These relationships allow us to bring you the perfect combination of quality materials, craftsmanship, design and price."
There are 3 immediate customer experience lessons to take away from this that you can apply to your own organization:
Some interactions will have more impact than others. For me in this instance, it was a message on the back of a catalog received in the mail. Do you know which touchpoints and channels matter the most to your customers and prospects?
Purchasing decisions are more complex than being purely economic. An important dimension to purchasing decisions is emotion. Room&Board recognizes that customers are making an emotional investment. Do your customer interactions and communications reflect the three dimensions of value (emotional, functional, economic) or are they stuck in a pattern that still believes customers are inherently ruled by logic and reason?
A customer experience philosophy can guide an organizations response, communications, product roadmap, strategy, operations, etc. Does your organization have such a customer centered philosophy to guide you, or are you solely ruled by profits, margins, growth, and share price?
Please reflect on these lessons and this story, no matter the size, type, or shape of your organization. You are slowly becoming either more or less relevant in world full of customers that continues to reward brands and organizations that give a damn about the customer experience. The size of your organization and tenure do not provide you with any immunity from providing bad or broken experiences.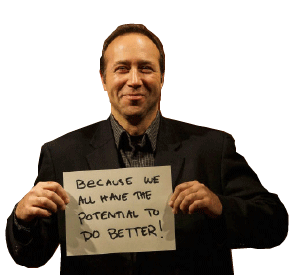 For more guidance and self help read my book or reach out if you'd like some help. We'd love to help you build an enduring brand that matters.
Greg Olson is the author of The Experience Design BLUEPRINT: Recipes for Creating Happier Customers and Healthier Organizations. See the Book and Author Summary PDF or find the book on Amazon.