Bravo to CVS for their Tobacco Decision
CVS to Stop Selling Tobacco Products
The CVS tobacco decision is heralded by some. Others think it to be a poor decision that will harm earnings and inconvenience customers. If we were living in a different time, with different knowledge, and CVS was scrapping by needing to sell anything in order to put food on the table, I'd agree. But, this isn't the case. Healthcare has become more complicated, competitive, and future focused. Meanwhile, CVS has become an integrated pharmacy company with a wide and growing breadth of capabilities.
CVS No Longer Smokes Customers
Punching customers in the face and then offering to dress their wounds isn't consistent thinking and it isn't good business. With smoking being the leading cause of premature disease and death in the United States and it exacerbating other conditions like hypertension and diabetes, it no longer makes sense for a healthy-human centered business to continue supporting such a deadly habit.
A Polarizing Decision
The decision to stop selling cigarettes and tobacco related product is polarizing. CVS customers that smoke will now likely shop elsewhere for cigarettes and other needed items as well. But, the nonsmoker audience that already eschewed tobacco products will likely see the company as more committed to its promise of helping people on their path to better health. This change actually frees up CVS from conflicting and confusing messages as they begin to offer smoking cessation therapy and engage on a national smoking cessation program.
A Courageous Decision
It is as though CVS is saying, "If you want a serious pharmacy that is interested in making and keeping people healthy, then come to CVS. But, if you demand a nicotine fix from your local pharmacy in addition to making other purchases, then please shop elsewhere." Saying something IS saying something. CVS will likely attract a multitude of new customers who believe that taking a stand against smoking, is taking a stand towards healthier communities.
"We've got 26,000 pharmacists and nurse practitioners who are helping millions of patients each and every day," said Larry Merlo, the chief executive of CVS Caremark.
In my book, The Experience Design BLUEPRINT: Recipes for Creating Happier Customers and Healthier Organizations, one of the recipes I share is especially relevant to this story. It is also relevant to every organization you'll ever be a part of.
From the book:
Recipe #3: Write the Future You Want
Create the stories that you wished customers would retell. Write these down. In Chapter 7: Improving the Journey, you'll learn some tools and techniques to intentionally design these new customer journeys.
Imagine the powerful stories told by the millions of patients that are helped by the 26,000 pharmacists and nurse practitioners serving across 7,600 CVS stores. Stories about managing high blood pressure, high cholesterol, diabetes, kicking the smoking habit, getting flu shots, alleviating symptoms, managing diseases, etc. In short, stories about getting healthier, being more comfortable, and managing diseases throughout our human journey.
With customers (patients) at the center of focus and with the future in mind, opportunities abound. CVS and its stakeholders can design new services that win the hearts and minds of customers, increase employee engagement, more than offset the lost revenue from cigarette sales, and ultimately lower the cost of healthcare. But, the product to cut or shape shouldn't begin and end with cigarettes alone. Fully embracing Recipe #3 will have CVS moving toward a future where other current products are scrutinized and similarly dropped, while other products might be newly introduced. Again, it all depends upon the stories we wish our customers to recall and tell others.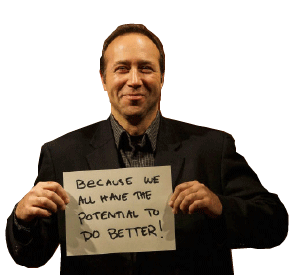 Greg Olson is the author of The Experience Design BLUEPRINT: Recipes for Creating Happier Customers and Healthier Organizations. See the Book and Author Summary PDF or find the book on Amazon.