Here are a few photos of abandoned shopping carts seen around town.  This urban blight was in the Seattle area but this could be Anytown, USA or beyond. Kroger, QFC, Safeway, Bartells - no one store is immune and the problem is worsening. Bus stops, apartment homes, retirement homes, sidewalks, bike trails, parking lots, and dumpster areas seem to be the favorite dropping off stations.
See the related post: When Metric Fail: It is Time to Change the Conversation
about the author
Gregory Olson's latest book is L' impossi preneurs: A Hopeful Journey Through Tomorrow, a light-hearted and deadly serious book about a brighter future where we live more meaningful lives, governments invest in people and sustainable progress, and technology serves humans. Greg also authored The Experience Design Blueprint, a book about designing better experiences and then making them come true.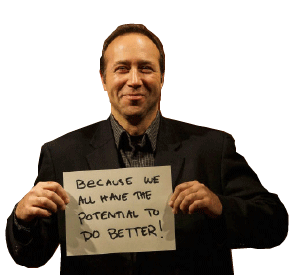 Gregory Olson founded strategy and design firm Delightability, LLC. with the belief that if you delight customers then success will follow. He believes that we all have the potential to do better, as individuals, organizations, and communities, but sometimes we need a little help.  Gregory also serves as a volunteer board member for Oikocredit Northwest, a support association for social and impact investor, Oikocredit International.