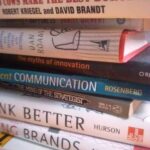 Today 10,700 people employed by Borders will begin losing their jobs as the company plans to shutter it remaining 399 stores and liquidate the entire business.  Once considered a staple, the big chain bookstore might be the flour for a recipe that no longer gets baked.
For more info read the article from the online edition of the Wall Street Journal.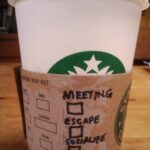 Starbucks took something dreadfully boring and turned it into a mega brand with a decent experience available to 100's of millions in prime locations. They do more than sell coffee.  They are a hub of meetings and social gathering of all types. They serve food & drink and music and wireless Internet access, but it is the people that participate in the brand that make it come alive. You meet a friend or colleague at a Starbucks to collaborate, innovate, celebrate, vent, pontificate or whatever-ate.   The brand lives through people that share experiences.
Books are arguably at least as appealing to humanity as a cup of coffee.  Are Bookstores that go bust missing the social element?  Are they missing something else?
If you have a favorite bookstore, please comment and share why it works for you.
Also,  if you could re-invent the bookstore of the future, what would you envision yourself and others doing there?  And, would you still call it a bookstore?
Thank you in advance for sharing.
Greg Olson