Considering a Company Name Change?
You're about to embark on a journey to a new place. It will be more wonderful if you are prepared. It could go really well and you'll love the destination. Your journey can be especially rewarding if you have a thoughtful plan. Here are 17 guiding points to consider in creating your plan of action for a company name change.
What is the Problem, Exactly?


Is it the logo or the company name your are dissatisfied with. Or, do you need a complete brand makeover?  What problem or opportunity are you addressing? Consider a home remodel. It might be that your house is too small for your growing family. Rather than move, you add on. For an enterprise, the current company name might not reflect what the company does, or is about, or wants to be know for.  Is it a company name change you seek or an updated logo or do you wish to tell a new version of the company story? The answer might be one, some, or all of the above.

This Time It's Going to Be Different
The new company name and subsequent logo seeks to make things better. Properly executed it may. But, many a homeowner who has grown tired of their patchy lawn and turned to ready turf, ushers in the next cycle of neglect. Imaginary grass is always greener. Care and feeding of a brand matters. It matters tremendously. See Your Brand Matters and Promise Delivery System.

Unacceptable Discomfort Spurs Action
It is important to pinpoint the source of the unacceptable discomfort. Is the company name and logo the cause or the symptom of something else? It is also possible that the unacceptable discomfort doesn't involve built up angst as much as it is a desire to be opportunistic. This can happen when markets shift, acquisitions are made, a business pivot is in play, etc. Not everybody will see things equally. That's okay. The key is to decide whether there is enough unacceptable discomfort with the current name and logo, or not. There is? Great, let's keep reading….

Committed to a Company Name Change

You've decided a company name change is in order. You've decided. You have an inspiration, a hunch. You have a domain name or sketch or burning feeling. Any of those are okay. But, unless you are an army of one, you now have to enroll others like any other change effort. If you want to up-skill yourself in change leadership, read Switch: How to Change Things When Change is Hard. It's one of my favorite business books. That is why I'm telling you now. Okay back to this post.

This is good news actually that you are committed to a company name change. You have an opportunity to expand the collective thinking. Unless you are a sole proprietor in a startup you probably have other stakeholders. Pull together a team that can represent different viewpoints. Not everybody should be on the team. Here is who should be.

Establish Your Brand Counsel

Think republic as opposed to direct democracy. It's perfectly okay that not everybody is on the team. Let others represent. The key is that each person on the brand counsel view the company name change through the lens they represent. Not all lenses will be appropriate for all companies at all stages but here are some to consider along with questions they might explore.

Visionary – this person must ask, can this new company name endure, can we breath live into this brand, what is the core message? Will we be valid 5 years or 10 years hence? What will we look like as an organization when we really, truly lean into the new company name and logo?

Regulatory – this person is concerned with trademarks, competitive space, availability of domain name, social platforms, etc. Can we own this company name? Who needs to be notified, Secretary of State, press releases, investors, etc?

Creative – this person asks what is the concept that needs to sing with the audience? What story is the company telling and what does this and sound like in a name? How does this appear in a logo? Is it typography alone or is there an accompanying mark? What are the explorations that we should pursue as a team? What other ideas, alternatives, and suggestions do people have?

Executive – this person is responsible for championing change, reinforcing the discipline to persevere through the process, keeping the team focused on an outcome of mutual acceptable discomfort, and then committing to projects and programs to breath life into the new name and logo. You don't want to arrive at the "bad turf" stage again, right?

Operational – this person will feel the most ripple effect of a company name change over time. They will sequence the work. You cannot do it all at once unless you are a pure startup just getting started. Collateral, business cards, website, sign on the building, paint on the vehicles. New logo on invoices, envelopes, boxes, tape, etc. The ripple effect.

Remember to consider partners and other stakeholders. The person with the operational lens will be responsible for leading the implementation and dissemination of the new name and logo across all aspects of the business after the initial project completes. The brand project becomes an evergreen program.

Even if you don't have all of these dedicated people that can participate in a company name change journey, you'll still need to represent each of these lenses. The startup entrepreneur has to walk in all of those shoes unless they have the ability to bring in additional help.


The Brand Counsel Deliverables
The brand counsel will work together, deliberate, sometimes pontificate, noodle, brain share, discuss, reflect, observe, lead and follow. They will also gain feedback from others not on the team. That means that work product will have to be packaged up and presented in an effective way so that people who were not in every meeting can provide good feedback.

Not everybody will have the same insights. People will go at different paces. For some this may be easy work. For other, it will feel like trudging uphill with a heavy pack, while wearing wet boots. Other duties will call. But this can be a fun, liberating, collaborative, and rewarding journey. This team will get through the process. No animals will be harmed. In the end, the company will have a new name, a logo, and identity. But, that logo will be an empty vessel. It will still need to be filled.

Creativity Loves Constraint
It's hard to solve a problem that isn't pinned down or is ever-changing. The best creative professionals love constraint. Clear boundaries and guardrails establish the design playground. Knowing what is in bounds and what is out of bounds not to be considered helps prevent spinning wheels and wasting resources. A good creative brief can go a long way here.

Develop the Creative Brief

Your Brand Counsel should pull most of the weight even if you hire outside help. Whether or not you work with outside consultants or an agency it is helpful to put your thoughts to paper. I say paper intentionally because you'll want to print this out circulate it in a tactile way that demands more attention than an email. Things to include in the creative brief:

Problem Statement: source of unacceptable discomfort

Scope: company name change, refreshed logo, or complete brand makeover?

Expected usage: expected places this new company name will live, e.g. website, social media, partner program, collateral, vehicles, building signage, call center. Think physical, auditory, and for some brands touch, taste, and smell. Think T-Mobile jingle or Victoria Secret smell wafting out of the front doors of each retail store.

Complete a Brand Spectra Questionnaire to help the Brand Counsel get on the same page with respect to the company's aspired-to brand personality. This might be different than the current company name and brand. Discuss any differences.

Show word associations. This is a collection of words associated with your brand. If you are doing a brand makeover you might consider having the as-is and to-be versions of this. In the best of worlds you will have completed a brand audit that reveals what stakeholders have said about your brand.

Create a Visual Landscape of Competitors. As a early starting point consider creating a visual landscape of your competitive space. Look for patterns. Are the names and logos geometric, do they resemble people or animals, or objects, etc. Eventually your logo will be swimming in the competitive ocean among others. Will yours stand out or be lost in the crowd?

This is a good start. If you get your creative brief this far, creative professionals will be able to further develop the brief and discuss things like brand spectra, tonality, etc.

Follow a Documented Process

In the end, you'll follow a process to complete a company name change. It is best to be intentional about that process. You'll have a better outcome and earn more buy-in from various stakeholders. Unless you have all of the expertise in house get some outside help.

An outside perspective can bring cross industry experience and also brings objective honesty and discipline that isn't as concerned about office tensions and other dynamics that can sometimes sink or stifle initiatives. You don't have to have giant budgets to get outside help. There are large naming agencies, solo consultants, and firms of all sizes in between ready to help you with a company name change project.

Summary of Company Name Change Process:
1. Define problem
2. Commit to change
3. Establish team
4. Build create brief
5. Document process
6. Determine naming criteria
7. Expand thinking
8. Report findings, score, discuss, explore
9. Work on tandems
10. Share release candidates – get feedback
11. Present short list
12. Create mood boards
13. Downselect and further refine
14. Acceptable discomfort
15. Rollout company name change
16. Reinforce
17. Thrive

Questions to Ask and Naming Criteria

A few obvious questions to ask about proposed company names are: is the name already in use; what does a trademark search reveal? Is the domain name or an acceptable variant available and is the name available on social platforms? Is it associated with things we don't wish the company to be associate with? If there are obstacles, can these obstacles be overcome through negotiation, acquisition, etc?  Is the name in use in other industries? How dominant and well known is that company? Performing some basic internet searches can reveal quite a bit about the space around your proposed name. Other considerations could be:

Distinctiveness – will our company name be easily distinguishable in a crowded marketplace?
Brevity – should our company name get to the point without too many letters, symbolism or marks?
Empty vessel – does the name give us freedom to build the brand or are does the name invoke preconceived notions about the company and its products and services?
Sound – do we want hard consonants in our company name as in Kodak, Kodiak, or IKEA. Or, do we want softer sounds like the "H" or "S" in Sherwin Williams and Hilton Hotels & Resorts.
To vowel or not to vowel – should we have vowels or drop the vowels? Think Google versus Flckr.
How many words? – people will shorten a name if it is too long. Consider the shorter version from the start. Bank of America gets shortened to BofA, #bofa on twitter. Harley-Davidson Motor Company gets shorted to Harley.
How many syllables? – generally, fewer is better. Too many syllables and your audiences will shorten the name. You might not like what customers end up calling you.
Acronyms – is there a good reason to hide behind the obscurity of an acronym? I'm guessing not, but that is for your team to decide.
Appropriateness – is this a good name for a company of our business type in our industry?
Fitness – does the name mesh with our company's brand personality and culture? If not, can we aspire to it? Will products and services under than company name ring true with customers?
Multicultural – If I ask you if beem-a-ling or boom-a-loom refer to #1 or #2  in a bio-break you'll guess correctly. Every English speaker in every country I've ever asked, has. Will the new company name be so universal? Need it be?
Translation – how does the name appear to people who speak different languages?
Easy spelling and pronunciation – is the name mistake proof? If it's not you have more to manage. Will people be able to pronounce it to others?
Storytelling – Does the name tell a story? How big of a story should it tell?
Likability – does it feel good? Is the name friendly? Should it be?
Rhythm – does it roll off the tongue and linger on the brain?
Architecture – does the name have to fit a family of companies or products and services?
Playfulness – is this important to our audience and company personality we wish to communicate? For Southwest Airlines the answer would be yes. Note playfulness doesn't come across in their logo but it does in their operations. If you've flown SW then you have experienced this firsthand.
Extendability – can the company name and logo be extended across campaigns and channels. Consider McDonald's. The iconic "M" shape is even used as a handle to the Happy Meal box.
Misspelling – is a misspelled word for our company name acceptable?
Protectable – are we concerned about protecting our company name, regionally, nationally, internationally?
Memorable – will people remember our company name after hearing it? Will they be able to spell it correctly after hearing it?
Origin and Etymology – from where does the company name originate, or is it simply made up?
Longevity – will the name outlive the founders, partners, products/services being offered today, etc? Is it necessary?
‌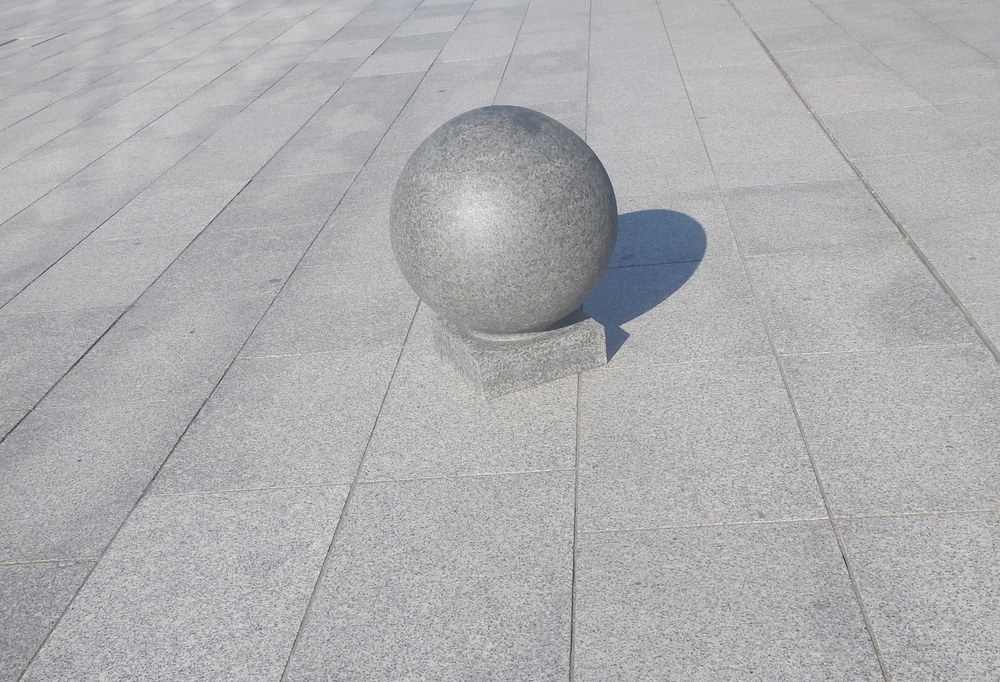 Expand Thinking to Grow List of Names

Each of the relevant naming criterion from step 6 can be used as a source of inspiration. For example, if longevity is important, then brainstorm on things that have long lives, that endure for millennia, etc. Maybe that was behind the name of Sequoia Capital. Or, it might have simply been what they saw in nature.

You'll need to expand your thinking. You'll need more creativity and more brains and eyes and ears on the task. Names can be inspired by many things. Sources of inspiration might be animals, songs, objects, sounds, textures, the dictionary, word origins, deities, pictures, random letters, translations, etc.

Work on this individually and then come together to riff on one another's ideas. There truly is no limit to this creative pursuit. But at some point you'll want to reign in the creative kingdom and present potential winners. You don't want to present e-v-e-r-y-t-h-i-n-g.

Report Findings, Discuss, Return to Explore

Emotions rule but we need to be objective. Some names will spark feelings of puppy love with some people. It's cute but not really what's needed. You'll need to create a spreadsheet. List your criteria for the new company name. Score each proposed name against the predetermined criteria. Don't name your company Sequoia Capital even if you provide financial services to timber products companies for the green economy. The shoe might fit, but if it's already worn by others you should keep looking.

Have a Calibration Meeting
Self score your possible company names on your own. You'll eliminate some darlings but you might spark new possibilities, too. Come together for a short comparison meeting early in the process so that you can keep people oriented, working on the same project using the same criteria.

Schedule time to share findings and ideas but avoid having these meetings devolve into groupthink. I suggest that coming up with potential company names is at first an individual creative activity. This way the group will benefit by a more diverse range of input when they do come together.

Shortlist and Iterate
Your eventual winning name will not likely be present in the first round, maybe not even the second or third. You'll keep getting more inspiration and you'll eliminate names on purpose. You're getting more in tune with your own developing brand. You know what doesn't fit.

Your Brand Counsel Should Consider Tandems

If this is a complete brand overhaul in addition to a company name change then revisit the company values, vision, and positioning statement. Think of your audiences past, present, and future. Your audience will ultimately judge your brand; think of them from the start. If you have developed personas for your various audiences then imagine your brand through each of their hearts and minds. What will they think and feel about the name change?

Share Release Candidates and Gain Feedback

You cannot possibility present every name considered and the reason for its rejection to all stakeholders. That would be disruptive to business operations. If you broaden the audience from whom you are getting feedback make certain they understand the context for the feedback. Ask them to score the company name and logo direction against a downselected list of the most relevant criteria.

Present Short List

What the Brand Counsel should present is a short list of those company names who rank high against the criteria. If the stakeholder feedback warrants further exploration or sparks new ideas go back to steps 8 and 9. If you short list is "good enough" then present to your stakeholder group. This group is defined by you, but could be department heads, other executives, could include partners, customers, investors or anybody you'd like to have an early look. They may validate your team's work or provide redirection. If things are a go, then begin developing the visual identity of this short list at the same time. Do this through the use of mood boards.

What the Heck are Mood Boards?

A mood board is a creative exploration that captures the tone and personality of a brand. It can include images, shapes, descriptive words, and colors. It is used to set the direction for other creative pursuits like websites, collateral, photography, video, even letterhead and business cards, and the shirts worn at events.

Mood boards are not seen by the end customer, these are internal creative explorations only. Mood boards are a great place to explore and present color psychology that communicates the proposed company name and brand.

Downselect and Further Refine

You'll want to further reduce the names, word associations and visual directions down to a shortlist. It is possible that at this point your brand counsel is working with 5 distinct mood boards with some degree of overlap between them. Or, if you are only revising the company name and logo you might have 5 distinct areas of exploration.

Within each exploration you may have multiple logo variations. Some people might like a particular combination of typography and name while others may gravitate toward a particular shape or color in a logo design. It can be helpful to view black and white versions of names to remove early color bias.

Arriving at Acceptable Discomfort

Now I'm talking to your future self. Remember when you started the company name change project and you had unacceptable discomfort? That is what we're trying to alleviate. Not every member of the brand counsel will agree on every aspect of the company name, logo, and brand identity. It is important to reconcile any unacceptable discomfort. If no names and logos are measuring up then keep creating.

Resolve that while you might not love every aspect of the new brand identity you may still able to support it. If this is the case then you have reached acceptable discomfort. This is a bit like arriving at a crowded train station, say London Euston railway station pictured above. At first you might be confused, disoriented and overwhelmed with information. But, you have the courage trust the process and the professionals and get on with your journey. You eventually find comfort.

Perfection is the Enemy of Good Enough
It might be that adjustments can be made going forward that make the name and logo even more appealing to you. If you don't envision that possibility then you need to speak up. Your brand counsel needs to respect your concerns. Articulate your concerns well. Remember, perfection is the enemy of good enough.

It is very likely that at this stage you have the makings of a winning company name and logo. Now you can begin to lean into that new brand. You can change external brand perceptions through positioning. Remember the position is what others say of your brand. It is their perception, not your company's. Positioning is the activity your organization undertakes in attempt to shift that perception.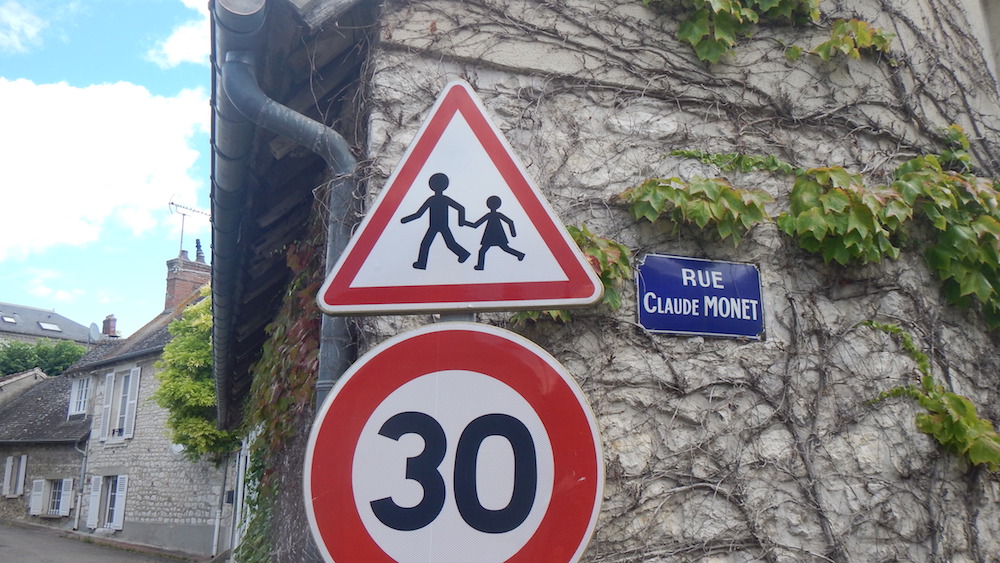 Rollout the Company Name Change

Once the company name change is complete it is time to roll out the brand identity across all aspect of the organization. This is internal and external. Readiness is key here or else you might alienate some stakeholders and that could leave an unpleasant brand aftertaste. Avoid this by improving your organizational readiness, just as a first responder anticipates future scenarios and prepare to meet them.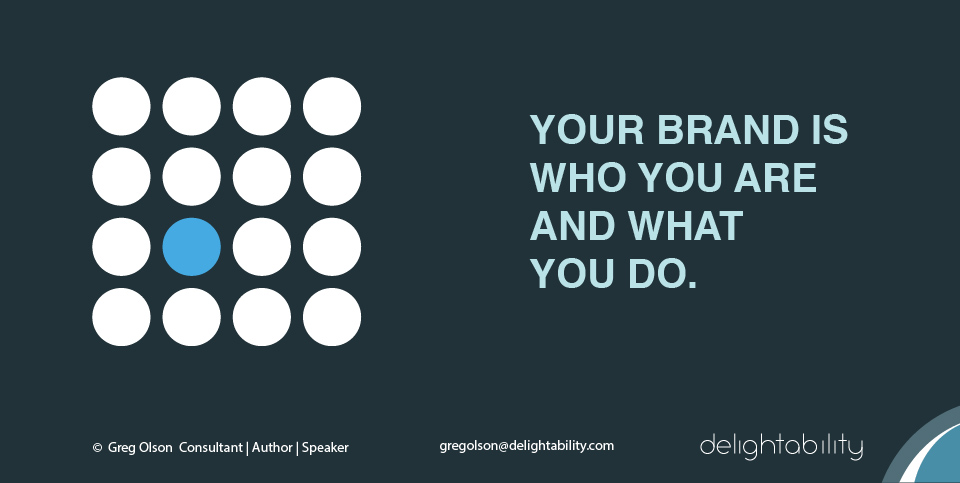 Reinforce the Brand

The brand counsel may disband at the project completion or stay together and recast themselves with a new project, namely, brand reinforcement. It is also possible to assign a new collective of people for this task. It will be helpful to have some level of sponsorship or access to at least one member of the brand counsel. The person wearing the operational role is organizationally suited for this role in most organizations. Whoever this reinforcement team is going forward they are responsible for making the new brand live after the initial project completes.

Welcome to the Brand Police
Every new piece of collateral, new company presentation, video, commercial, press release, product release, partner or channel program, etc. will be judged in the eyes of this brand police force. This duty to brand will eventually become habit for all employees. This should be part of employee development. Publishing brand style guide, talking points, FAQs, fact sheets, etc. will help employees, vendors, and partners to keep on brand.

Your Brand Promise
Your brand is a promise to customers of specific benefits, quality, and value. Your brand is what THEY say it is. You'll need to measure this over time. If there is a gap, you'll need to close the gap through positioning. If you don't you run the risk of becoming a Lumpy Snowball of an Organization.

Thrive in the Brand Promised Land

In the end, no matter which company name you choose, you'll have to satisfy customers better than the competition in the long run and not run out of cash in the short run. If you do, you'll be a going concern. If you don't, well the Annals of Business Failures is not yet fully written. The list of dead companies is long and growing. Some of them had good company names. Whatever company name your brand counsel finalizes, it will not be sufficient unto itself. No matter how keen your insights, wondrous your process, and generous your budget, ultimately, you'll need to breath life into your brand so that it can blossom and reach it's full potential.

Customers, employees, investors, partners, and other stakeholders are the ultimate judge of your new company name and brand. Their hearts and minds will be moved by a brand that consistently closes or exceeds the gap between what the company says and does and what stakeholders think and feel.

Suggestion: A year following the company name change, perform a brand audit with stakeholders to determine your position.
Start Your Company Name Change
Hopefully, I've provided you with enough perspective that you can make the most informed and prepared decision to pursue a company name change. I've attempted to encapsulate in one article what I've experienced in naming or rebranding companies, products and services and creating brand identities for startups and decades old enterprises.
Establishing a brand counsel that can own the initiative inside a company, even if outsiders are ultimately doing much of the work, is essential. Good luck in your company naming journey. May you and your stakeholders enjoy the journey and your destination.
about the author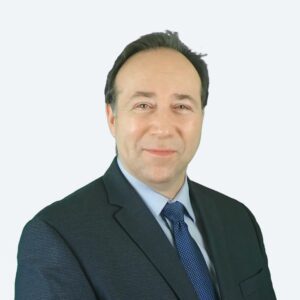 Greg is a virtual chief marketing officer to small and medium sized businesses. He founded Delightability, LLC. with the belief that if you delight customers success will follow.  Greg  authored The Experience Design Blueprint, a book about designing better experiences. The second half of that book is concerned with building a healthy innovation culture  so that once you design better experience you can more easily make them come to life. Gregory Olson's also authored L' impossipreneurs: A Hopeful Journey Through Tomorrow, a light-hearted and deadly serious book about a brighter future where we live more meaningful lives, governments invest in people and sustainable progress, and technology serves humans.