The Delightability Manifesto
We believe,
Business is about relationships
and focusing on what matters.
If you focus on humans and provide
experiences that delight,
success will follow.
---
History
The birth of the Delightability philosophy actually began in 1987 but wasn't fully realized until 2009 when the independent boutique agency formed. Prior to that we had plenty of opportunities to work with other agencies and consultancies, seeing both the good and the less than good. Along the way, we recognized those people that we liked to work with. Many of those people now comprise our tapestry of talent. The firm is intentionally designed to look like the agency that we would have liked to have worked with.
Your Brand is Who You Are AND What you Do.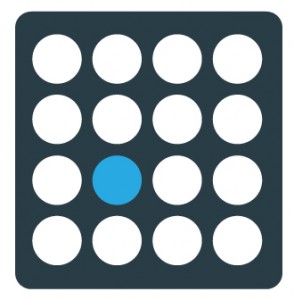 We believe the Delightability Manifesto so much we named the company Delightability. We have a passion for innovation and helping clients design and deliver remarkable experiences that are better for their customers and for the bottom line.
We believe the future belongs to brands with the courage to design and deliver experiences that delight. We also believe that we all have the potential to do better, as individuals, organizations, and even the global community but, sometimes we need a little outside help. When we collaborate with clients and they make a bigger impact in the world, we've succeeded at the highest level.
---
Greg Olson  – Author, Consultant, Speaker
 gregolson@delightability.com |  206.356.8811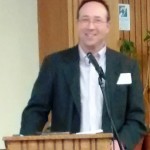 I'm actively working to make the world a better place, one project, one client, one speech, one book at a time.  I am a life long learner, curious by nature, and I believe that landfills could be less full of junk and our hearts and minds more full of delight.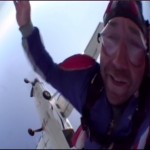 My roles have been many including an adviser, entrepreneur, executive, business coach, consultant, board member and chair, volunteer,  individual contributor, and concerned global citizen. My startup and operational experiences spans marketing, sales, engineering, services, and operations in large companies including Boeing, Microsoft, and Pioneer-Standard as well as little known companies like GT Development, Microvision, Wesmar Marine Electronics, and the software company I founded, Alatron.
While my formal education is about technology (BSEE) and business (MBA) my informal education is about humans and how they think and interact with each other and the natural world.  I truly believe we all have the potential to do better but, sometimes we need a little help.  I write about innovation culture, happiness, designing better experiences, and unlocking human potential. My most recent book is L' impossi preneurs: A Hopeful Journey Through Tomorrow. It is a light-hearted and deadly serious book about a brighter future. My aim is to spark conversation among global citizens and the impossipreneurs who will overcome cultural, social, and political opposition in creating that brighter future. I've also authored The Experience Design Blueprint, a book about designing better experiences and then making them come true.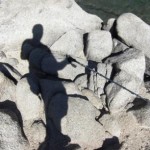 The philosophy of "doing well by doing good" resonates strongly with me. This is why I serve on boards, volunteer, and ensure the work we take on is meaningful and does good in the world.
I serve as a volunteer board member and past president for Oikocredit Northwest, a support association for the worldwide cooperative, financial institution, and social investor, Oikocredit International. I also serve on Seattle University's Electrical and Computer Engineering Advisory Board. Enough about me. Let's hear about you – connect with me via phone, email or social media. I look forward to hearing from you.
---
Greg Hill – Customer Strategist – Retired but Still a Source of Inspiration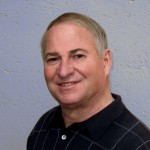 Pursue your passion and you'll never work a day in your life. Seems like good advice, although it doesn't always pay the mortgage. Like most of you, I've had a career of doing the impossible driven by passion. I've also experienced days when you couldn't pay me enough. For me, the difference between the two is not caused by the failures that are a natural part of doing something hard, but by the unnecessary barriers that organizations build.  These barriers break the promise delivery system to customers, employees, investors, and other stakeholders.  I know together, we can do better.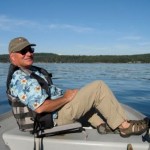 I've worked in a wide variety of industries for both large and small organizations.  I continue to pursue organizational success, but also have a passion to make the journey more rewarding for all involved.  I am a lifelong learner and enjoy facilitating workshops and discussions.  When I'm not obsessing about customers, strategy, and the future, I can be found sculpting Bonsai or touring in my 1958 Austin-Healey.
---