Strategic and creative services for leaders that want to build a culture of continuous innovation, happier customers, and enduring relevance.
History is full of people like Walt Disney that imagined a better world and then actually made the dream come true. Sometimes though, people fall short on imagination, expertise, or capacity. Delightability empowers clients to overcome these challenges.
Imagination. We have a passion for innovation and helping clients imagine and then deliver a better future. Sometimes that is as simple as a brand makeover, new application, website, or innovative campaign. Other times, it is the creation of a new category, service offering, method of delivery, reframe of an existing organization or creation of a new venture. If you have an uncomfortable gap between where you are and where you want to be, it's time to get us involved. Whether you strive for revenue growth, customer retention, engaged employees, or new markets, we can spark your imagination, clarify your destination, and co-develop a step-wise plan to get there. Our perspectives are shaped by industry, markets, geography, culture, technology, and other forces acting on the business landscape.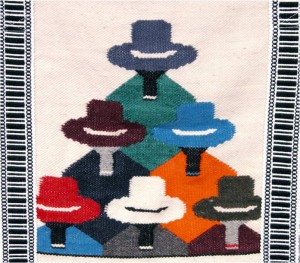 Expertise. These days, you need a tapestry of talent to cover specialties you need, but don't have in house. You also need people that supercharge the talent you already have inside the organization. When your team engages our experts, the results are more impactful and your employees are more engaged. Delightability's tapestry of talent is ready to serve. We have served clients across the globe, but not yet in space, though we're up for new challenges.
Capacity. Smart creative people think of stuff faster than they can implement. The list of to-do's and could-do's is ever growing, whether you are acting alone or as a group. Our clients benefit from our strategic know-how, but also our ability to go from concept to completion. Whether we are carrying an entire project or integrating alongside your team we add strategic and creative capacity so you can make a larger impact.
We believe that if you delight customers, success will follow. Our strategic and creative services are designed to help you deliver more remarkable experiences, tell better stories, and build community. In short, to make a bigger impact by building a brand that is relevant and has staying power in an unforgiving marketplace.
Range of Services
Example workshops and services are listed below. This is not a comprehensive list. Though themes repeat across clients, every organization is a unique snowflake. What we do for each client is also unique and dependent upon their desired outcomes, time horizon, budget, and in-house talent available. What we thrive on is applying design thinking and service and experience design principles to challenging problems that are seemingly unsolvable. When you are ready to talk, please get in touch. We'd like to meet you.
Strategic and Creative Services

Much of our work is with leaders in organizations undergoing change or without dedicated marketing leadership. If you don't have a CMO or marketing leadership, then I can serve in that capacity as a fractional resource. In some cases, a client has a toehold project to begin our journey together. In other cases, a client may have an amorphous project that needs to be better defined and encapsulated. Either way – we can help you. No project in mind? No problem, we can have an exploratory conversation about your current situation and your intended destination, then we can propose projects we think would help you make a bigger impact. The key is to define and execute on high impact projects that improve experiences, tell better stories, build community and positively move the bottom line. To make the biggest impact we look for high impact projects across the 4 action levers.
Business Coaching and Advisory Services

Whether you are an entrepreneur, executive director in a nonprofit, or senior executive in a for-profit enterprise, you can benefit from an outside perspective. After all, doctors have doctors and coaches have coaches. Many of our engagements with clients begin with business coaching and advisory services. As the author of The Experience Design BLUEPRINT: Recipes for Creating Happier Customers and Healthier Organizations, I leverage the materials in my own book. The mental models and tools in my book are proven to work. After all, clients encouraged me to write the book. I can provide you with marketing leadership on an interim or permanent basis. I provide face-to-face and skype coaching to entrepreneurs and leaders in for-profit and nonprofit organizations. Whether you need strategic or creative help, we can help. Get in touch.
Two self-assessment tools that can help you prioritize and energize your business include the Destination Postcard exercise and Business Performance Continuums.  
2nd Look Audit Series

Use a 2nd Look Audit when you suspect there may be a gap between what the company thinks and says and what customers and employees actually experience and feel.  Audits can take multiple forms including Customer Experience Audits, Employee and Customer Insight Audits, Communications & Brand Audits, Execution Audits. 2nd Look Audits are useful for establishing a baseline and then identifying quick wins to close the gap between where you're at and where you'd like to be.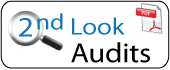 Customer Journey Workouts

When you want to get people on the same page; one relevant to the customer, a Journey Workout is good. Exciting, engaging, fast paced sessions that are sure to entertain as much as they are to inspire. Workouts introduce terminology and thinking about a customers experience with your organization. Your team will walk through an established "seemingly familiar" customer journey to help understand key journey steps, touchpoints, moments of truth, branding opportunities, and areas to look for new insights and innovation opportunities. Workouts provide participants with a mental model to make high impact changes to the customer's experience and the organization's bottom line. Workouts are especially good when you want to get team members on the same page and prepare them to identify and move quickly on opportunities. You'll learn about filters, lenses, and levers to improve customer (or patient, member, investor, employee, donor, etc.) experiences.
Customer Experience Workshops

Experience workshops enable participants to apply the learnings gained from the Journey Workout directly to to their set of customers and organization. Here, we identify journey types, depth and duration. Then we work together to map customers journeys and apply lenses and filters to gain insights, and identify high impact projects that can result in Quick Wins. Making the journey visible is the first step toward improving it. Then you can begin to positively impact the customer and the bottom line. Having visible journeys is useful to help visualize the impact of proposed projects, programs, initiatives, and campaigns. Customer journey mapping workshops and off-sites are engaging and informative team building events but, they serve an even greater purpose in helping staff at all levels play a direct role in designing and delivering more remarkable experiences and contributing to a healthier organization and innovation culture. Workshops can be one time events but are most effective as a series to help employees build confidence and competence as part of a larger change initiative.
See "The Why" behind Our Work
See a Sampling of our Client Work
See Our Books and Tools