You see a model that is so simple that it can't possibly apply to your unique situation. That's what most people believe. It is also the reason why most humans (and business leaders in particular) are not very good about learning from others. But, people like you do learn; this article is for you.
The 3 Funnels is the Key to Organizational Longevity
No matter the size or type of your organization, you're subject to the 3 funnels – there is no escape. Effectively navigate the 3 Funnels and never run out of cash and you'll be a going concern forever. The 3 funnels are (left to right in the image above):
The exposure funnel where you turn suspects (A) into prospects (B);
The adoption funnel where you turn prospects (C) into cash generating customers that are using your product or service (D);
The retention funnel where you turn customers (E) into loyal advocates (F) that help you attract more prospects, in turn reducing your marketing expenses related to the exposure funnel.
Leaky Funnels and Blocking Covers
Limited flow through any of these funnels negatively impacts your organization. The funnel shape implies that there is a slowdown; people enter the top and then take a while to get out through the bottom. No matter how perfect your organization you won't have 100 percent throughput. Some customers never make it through the funnel. It can be as though the funnel is leaky or has a cover that prevents people from entering. You don't want to be a board member, executive leader, or manager that makes decisions that do exactly that, limit the flow through the funnels.
3 Funnel Diagnostic
If you want to spark some authentic dialogue in your organization then pull together a team and perform a 3 Funnel Diagnostic. First, build a report against the 3 funnels to show how many people are at each of the stages. Secondly, discuss all of the activities that your organization is involved with in moving people from initial suspect all the way through advocacy. No doubt you discover organizational performance gaps. Thirdly, discuss what barriers are preventing people from entering each funnel or making it through. By doing this, you'll surface where people get stuck and the reasons why. I guarantee you that the reasons will be more attributable to your organization's own performance gaps as opposed to your competitors doing a far superior job. This is especially evident in industries where customer satisfaction is low industry-wide.
Proposing such a 3 Funnel Diagnostic will take some courage. But, you have courage, right? Want some assistance? Contact us.
about the author
Gregory Olson authored The Experience Design Blueprint, a book about designing better experiences and then making them come true. Chapters in the book that especially pertain to this article include:
Chapter 3: Who is in the Sandbox?
Chapter 8: The Promise Delivery System
Chapter 11: Barriers to Innovation and Overcoming the Wall
Gregory Olson's latest book is L' impossi preneurs: A Hopeful Journey Through Tomorrow, a light-hearted and deadly serious book about a brighter future where we live more meaningful lives, governments invest in people and sustainable progress, and technology serves humans.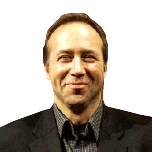 Gregory Olson founded strategy and design firm Delightability, LLC. with the belief that if you delight customers then success will follow. He believes that we all have the potential to do better, as individuals, organizations, and communities, but sometimes we need a little help.  Gregory also serves as a volunteer board member for Oikocredit Northwest, a support association for social and impact investor, Oikocredit International.